Before you decide to let us get to know you, please get to know us. Relationship is everything, especially when it comes to finding a therapist. The right fit makes all the difference! While no one is for everyone, we are dedicated to supporting you and will do our very best to find someone that works for you (even if it isn't one of us). That's just how important mental health and well-being are to our group.
We provide an intentionally inclusive, comfortable, and warm atmosphere. We do our best to make you feel right at home. Our providers are experienced, well-trained, and invested in your wellness and health. We can't wait to meet you.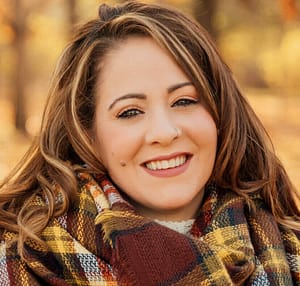 Jess Pladsen, LMFT, RPT-S​
Therapist, Approved AAMFT & Play Therapy Supervisor
Anxiety, Attachment, Depression, Life Transitions & Adjustments, Trauma, Panic Disorder
Narrative, Experiential, Psychodynamic, IFS, Solution-Focus, Sandtray, EFT, DBT, Autplay, EMDR (level 2), Person-Centered Play Therapy, & Theraplay
Children, Adolescents, Adults, Individual, Couples, & Family Therapy
T & W 9-5, Th 9-4 and F 9-noon
To our gifts, those of letting go, moving toward, and embracing change. To the breaking through and relief of these moments. Be seen, be heard, be you. Please accept this invitation to befriend curiosity to find or get reacquainted with yourself. You are the writer of your story, perhaps not all the characters or experiences that have happened. However, you can create new meaning, energy, and life within your story. Find the unclaimed unconditional love that belongs to you. Move toward wholeness, full-heartedness, and acceptance. If this speaks to you, I warmly welcome you to be brave enough to risk. To be vulnerable enough to heal and repair. To do the work of moving toward your balance, health, and wellbeing. I believe in the power of healthy authentic relationship, being real, and even the use of humor as an agent of healing and change. I am truly honored, humbled, and invested in this work.
ABD PhD: Marriage & Family Therapy, specialization in Neuroscience, Mount Mercy University, August 2018- present
Master's Degree: Marriage & Family Therapy, Mount Mercy University, 2012
Bachelor of Arts Degree: Major in Psychology, Minor in Sociology, Mount Mercy University, 2008
US Association of Play Therapy, Registered Play Therapist Supervisor, 2021
Iowa Association of Play Therapy: General Board Member, 2020-present
Publication as co-author in Journal of Family Therapy, 2020
AAMFT Approved Supervisor, 2019
US Association of Play Therapy, Registered Play Therapist, 2018
IAPT Rookie of the Year Award IAPT 2017
Christine Woodruff Award 2008
Guest College Lecturer & Community Presentations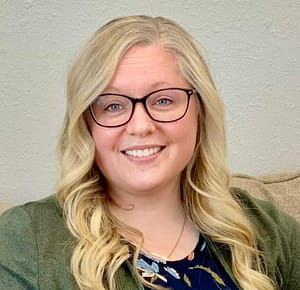 Anxiety, Depression, Trauma, Woman's Issues, & Life Stressors or Transitions
Narrative, EMDR, Solution-Focused, Collaborative, CBT
Adolescents, Adults, Individual, Couples, & Family Therapy
M 9-5, T 9-2, W 9-5, Th 9-5
Every person is unique with their very own experiences and stories. Amy embodies this idea in her therapeutic approach. Each person's therapy experience should honor these differences and be as individualized as they are. Passionate about helping clients feel safe and comfortable Amy strives to create an inviting therapeutic environment that fosters and promotes the type of healing and change you may be seeking. Collaborative in her approach, a primary goal is to support you in making the progress you want, around the goals that matter to you.
While the process of therapy can be hard and difficult at times, these challenges create the possibility for amazing change and growth to occur. Creating new possibilities around what may have felt impossible, opening the ability to inspire and center us. Amy believes in and enjoys taking moments to reflect upon your growth and steps you have taken, supporting you in the spaces that may be uncomfortable at times. One of the most impactful therapeutic tools we possess as therapists is the ability to connect with others on a genuine, authentic, human level.
Humor can be a great tool in this area, and laughter and shared smiles are encouraged. After all therapy incorporates the entire spectrum of emotion. When therapists are able to genuinely and authentically connect people feel seen, heard, and cared for. It ignites powerful healing and resilience, more impactful than any particular therapeutic technique or modality alone. To quote Brené Brown "shame is that warm feeling that washes over us, making us feel small, flawed, and never good enough… if we share our story with someone who responds with empathy and understanding, shame can't survive."

Master's Degree: Master of Science in Mental Health Counseling, Capella University, 2014

Bachelor of Science Degree: Major in Psychology, Minor in Sociology and Human Relations, University of Iowa, 2009
Approved Supervisor
Community Presenter & Speaker
Safe Haven: Board Member & Volunteer
Infertility Treatment Interventions, Anxiety, Depression, Grief, & Life Transitions
Person-Centered, ACT, DBT, Strength-Based
Adolescents & Adults, Individual Therapy
With experience comes new appreciation, insight, and understanding. You know yourself better than anyone. You are your best resource when it comes to therapy. As a mental health counselor, I take the time to get to know you in ways that you can be heard, understood, and heal. Providing the supports you need to promote a growth mindset and create new meanings and insights. Using a collaborative approach, I can help to facilitate and set attainable goals focused on your values, ambitions, and aspirations.
You deserve a safe, empowering, and compassionate space in which to explore these areas. I am very intentional about creating a genuine and mindful connection with clients and have acquired the skill of balancing between securing supportive and directive action-oriented communication often needed to make a difference. Currently, I work with adolescents and adults. My areas of interest include anxiety, depression, grief, and life transitions. My passion and specialization is working with individuals impacted by infertility issues. I can navigate with you through the stages and complicated toil this can have across all aspects of a person's life. With the specialized training as a mental health professional approved through the American Society of Reproductive Medicine for treatment and use of infertility interventions, I strive to provide exceptional care for infertility.
Please know you don't have to go it alone. You can work through these spaces with someone who truly "gets it".
Master's Degree: Clinical Mental Health Counseling, University of Northern Iowa, 2014
Bachelor of Arts Degree: Major in Psychology and Family Services, Minor in Women's and Gender Studies, University of Northern Iowa, 2011
Infertility and Treatment Interventions – Mental Health Professional Certificate – American Society for Reproductive Medicine
Guest College Lecturer & Community Presentations
Anxiety, Depression, PTSD, Trauma
Acceptance and Commitment, DBT, Solution-Focus
Adolescents, Adults, Individual, Couples, & Family Therapy
M: 4:30-7, T: 5:30-7:30, W: 4:30-7, Th: 4:30-6
No one should move through life, silently experiencing emotional distress with little to no sense of hope. Yet, so many individuals do. Whether it be a result of biology and/or experience, a person's thoughts and emotions can greatly shape their reality- leaving them to struggle to see the light at the end of the tunnel. By reconnecting with values, meaning, and purpose: a person can begin to break free from the hold of uncomfortable thoughts and emotions. While involvement in therapy entails a great deal of vulnerability, it can also be an important step toward desired growth. One of the best indicators of therapeutic success lies within the client-therapist alliance. For this reason, I look to provide a warm, non-judgmental presence that empathizes with the client's journey and identifies areas of resilience, empowerment, and strength. Through a combination of Acceptance and Commitment, Dialectical-Behavioral, and Solution-Focused Therapies, I incorporate mindfulness strategies into my approach to support clients in creating lifestyle balance toward their desired values and goals.
Master's Degree: Social Work, St. Ambrose University
Bachelor of Science: Psychology, University of Iowa
15+ years community service in mental health
Non-profit residential & crisis intervention
Public Education
Girls on the Run of Eastern Iowa Volunteer
Non-profit residential & crisis intervention
Girls on the Run of Eastern Iowa Volunteer
Critical Incident Stress Management Certified
Trauma Art Narrative Therapy Certified
Member of the International Association of Trauma Professionals
Recipient of 2021 Administrative/Support Staff Excellence Award
Adjunct Professor at St. Ambrose University's Master's of Social Work program
Community trainer, facilitator, presenter- topics include general mental health, anxiety, mindfulness, expressive arts in therapy, cultural humility, and trauma-informed practices
Anxiety, Depression, Relational, Development & Life Phase Transitions
Narrative, Solution-Focused, Cognitive Behavioral, Emotional Focused Therapy
Children, Adolescents, Adults, Individual, Couples, & Family Therapy
Every person is capable of growth and improvement as they move through their personal journey. No two journeys are the same and no one should have to walk it alone. I am passionate about working collaboratively with clients, supporting them on their path to wellness, and encouraging the solutions that can make a difference. As a recent Master's level graduate in Marriage and Family Therapy from Mount Mercy University I am current on the latest effective treatment and best practices. My education in family systems, human development, and relationships can be helpful in providing new perspectives, awareness, and support in stepping out of these perpetual problems to find long-lasting solutions. Currently I am working toward becoming a registered play therapist and volunteer as the student board member for Iowa's Association of Play Therapy. Sometimes my work, is literally PLAY! Thoughtful in my approach I create a welcoming environment and cherish forming meaningful connections with others. I truly care and have a high desire to help others reach their desired goals, cheering them on as they make this progress, and celebrating the positive impact this can have.
Master's Degree: Marriage & Family Therapy, Mount Mercy University, 2021
Bachelor of Science Degree: Psychology, Mount Mercy University, 2019
Iowa Association of Play Therapy: Student Board Member 2021-present
Psi Chi – The International Society in Psychology 2018-19
National Society of Leadership and Success 2018-19
National Council of Youth Leadership Scholarship 2016
Anxiety, Depression, Life Transitions, Adjustment 
Solution-Focused, Experiential, Emotionally Focused Therapy
Adolescents, Adults, Individuals, Couples, & Families
M 2-5, T 2-5, W 3-7, Th 2-5
We all struggle from time to time, no one is alone in this.  Whether difficulties stem from emotions, relationships, day to day life, or anything in between.  Having a non-judgmental space to share these experiences in can be immensely beneficial. Sometimes we need someone to actively listen and other times we need someone with the knowledge to provide skills and tools to make changes that can better our lives. It's great when one person can do both.  I firmly believe authentic and supportive relationships can help heal. While sometimes this process can be challenging, it's definitely not for the faint of heart, it can be rewarding as well. My goal as a therapist is to provide an atmosphere of compassion and curiosity to help develop new insight and awareness. Supporting and building confidence, motivation, understanding, and resilience.  Focusing on strengths and encouraging you to get to the place you want to be.
Master's Degree: Marriage and Family Therapy, Mount Mercy University, 2022
Bachelor of Science: Psychology, Iowa State University, 2018
7+ years community service in mental health
 Crisis intervention experience 
Adjustments & Life Transitions, Anxiety, Depression & Grief
Person Centered, CPT, Solution-Focused, Play Therapy
Play is my favorite therapeutic language. I continue to be in awe of how play therapy supports children in processing and learning by doing what they do best. Play therapy expands children's self-expression, self-esteem, communication, and emotional regulation skills. It is a highly effective modality of therapy for children. Play therapy supports healing, new awareness, ability for healthy connection, and problem-solving skills.
Children are talented, resilient, and can change the world! But sometimes they need a little help along the way. I strive to be an advocate, support, teacher, and listener as they work through whatever is brought to session. I help to give children the tools and skills they can use throughout their lifetime.
I have worked with children for years in both school and private practice settings. I firmly believe that relationships heal.  Through my years of experience, I excel in creating a welcoming, safe, and nonjudgmental environment for children and adolescents to do the work they need to do in a trusting environment. I strive to meet the child where they are at and support in leading them where they need to go. I take an active approach utilizing a variety of interactive interventions, providing hands on tools that can support emotional regulation and coping skills. I also enjoy using art in session when appropriate. I am passionate and invested in my work. I am honored to be a part of a child's journey and support them as they grow and learn.
Masters degree: Clinical Mental Health Counseling, University of Iowa, 2020
Majors Psychology and Anthropology, Minor Human Relations, University of Iowa, 2018
7+ years community mental health services
Crisis Intervention Support Experience
Public Education Work Experience
The Green Bandana Project Trainer 2018–2020
Anxiety, Depression, Grief, Relationship Stressors, Self-Esteem, Trauma
Experiential, Narrative, Solution-Focused, EFT
Children, Adolescents, Adults, Individual, Couples, & Family Therapy
M  T 9–5,  W 11–7, Th 9–4
Whether your hope for therapy is for finding change or acceptance, healing or wellness, know that you do not need to navigate it alone. Our greatest hope is to have the best possible experience in our relationships with others and within ourselves. We can not be content in our experience if we are caught up in our past or preoccupied with the future. However, we can work together to reflect on how we make meaning of the past, and how it influences our experiences, behaviors, and ways of being in our relationships.
I am here to create a relationship with you that is free of judgment and pressure. My passion lies in connecting with people, so I prioritize making you feel safe, respected, and free to be yourself. Our work together will enable you to feel more comfortable to express your emotions, to process your pain, and to identify and build on your strengths. Our ultimate goal is to make it more possible for you to feel more alive in each moment as it comes.
As a marriage and family therapist, I work with individuals of all ages, couples, and families. With a systemic, holistic perspective, I am interested in how you impact and are impacted by your relationships, family, and culture. Additionally, I place emphasis on the mind-body connection, helping people harness the deep impact that thoughts and feelings have on our physical health and vice versa. My approach is experiential, collaborative, and adaptable to you and your goals.
Master's Degree: Marriage and Family Therapy, Mount Mercy University, 2022
Bachelor of Arts Degree: Major in Biology, Psychology, and Neuroscience, Minor in Chemistry, Coe College, 2020
Residential treatment experience
Gymnastics coach of over 8 years
As a triplet and one of five, I understand the experience of coming from a big family and being a multiple